Lift-out puzzle world's map
Toy description:
A puzzle with handles to practice hand-eye coordination and discover what's hidden underneath.
Where to buy?
Product description:
Extra  knobs and child-friendly motives are ideal for the first puzzle. Each of 6 shapes is hidding different people who are living all over the world. Meet  them all!
Age: 1+
Size: 30 x 18cm
Art. no: N2014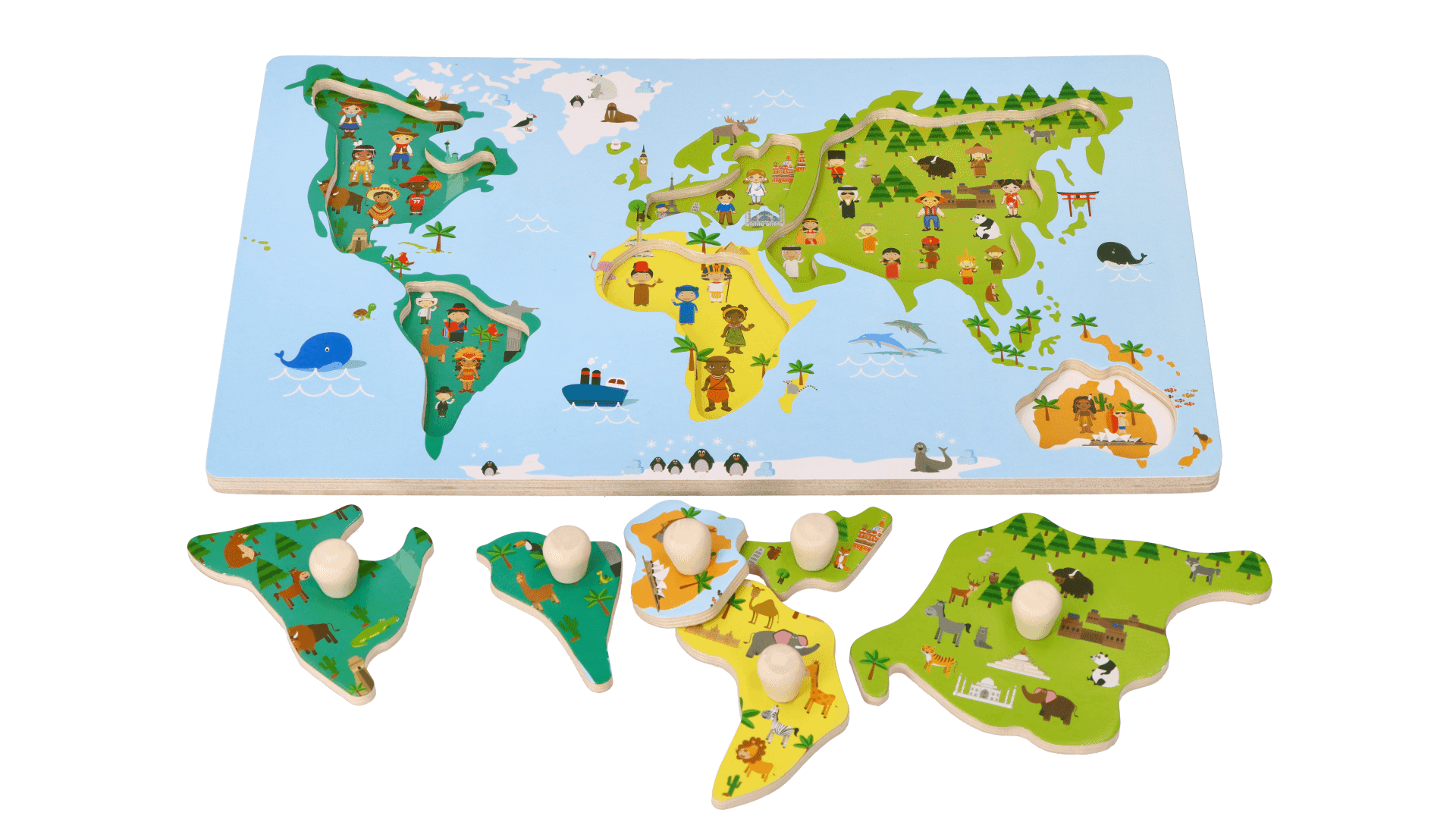 See also: