Balance game narwhal
Toy description:
Check how quickly you can arrange the blocks on the balancing base. This should be done so that the whole thing does not tip over.
Where to buy?
Product description:
Who can put all elements and the balancing base? It´s quite a challenge. The die shows which piece must be laid first. Let´s do it!
Age: 3+
Size: 18,5 x 11 x 2,5cm
Art.no: N4052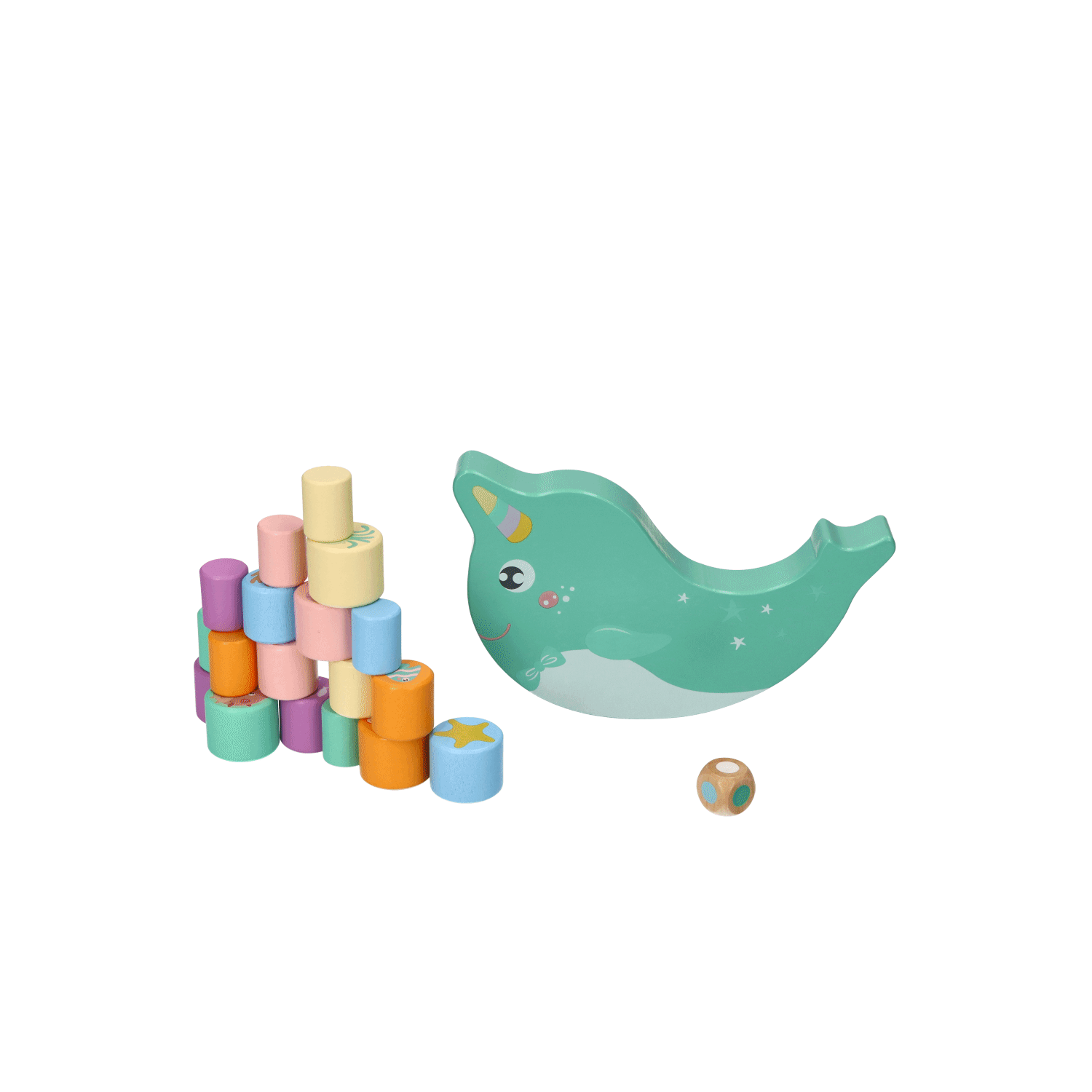 See also: